Durable Medical Equipment (DME) is any equipment that provides therapeutic benefits to a person in need because of a medical condition and/or illness.  This equipment is meant to be durable enough to withstand repetitive use. DME includes, but is not limited to, wheelchairs (manual and electric), transport chairs, hospital beds, canes, walkers, pressure mattresses, lifts, respiratory support devices, and Augmentative and Alternative Communication (AAC), etc.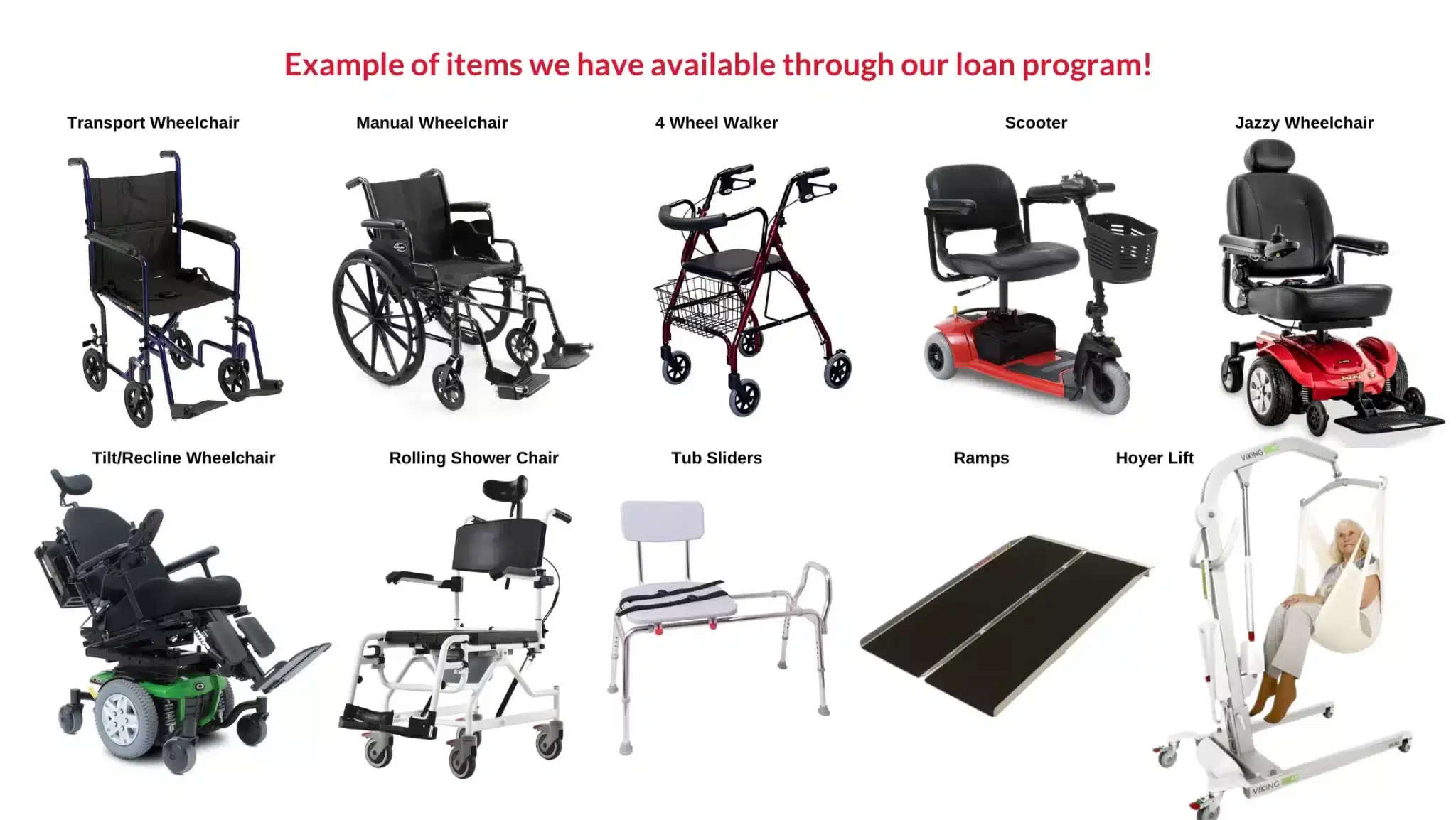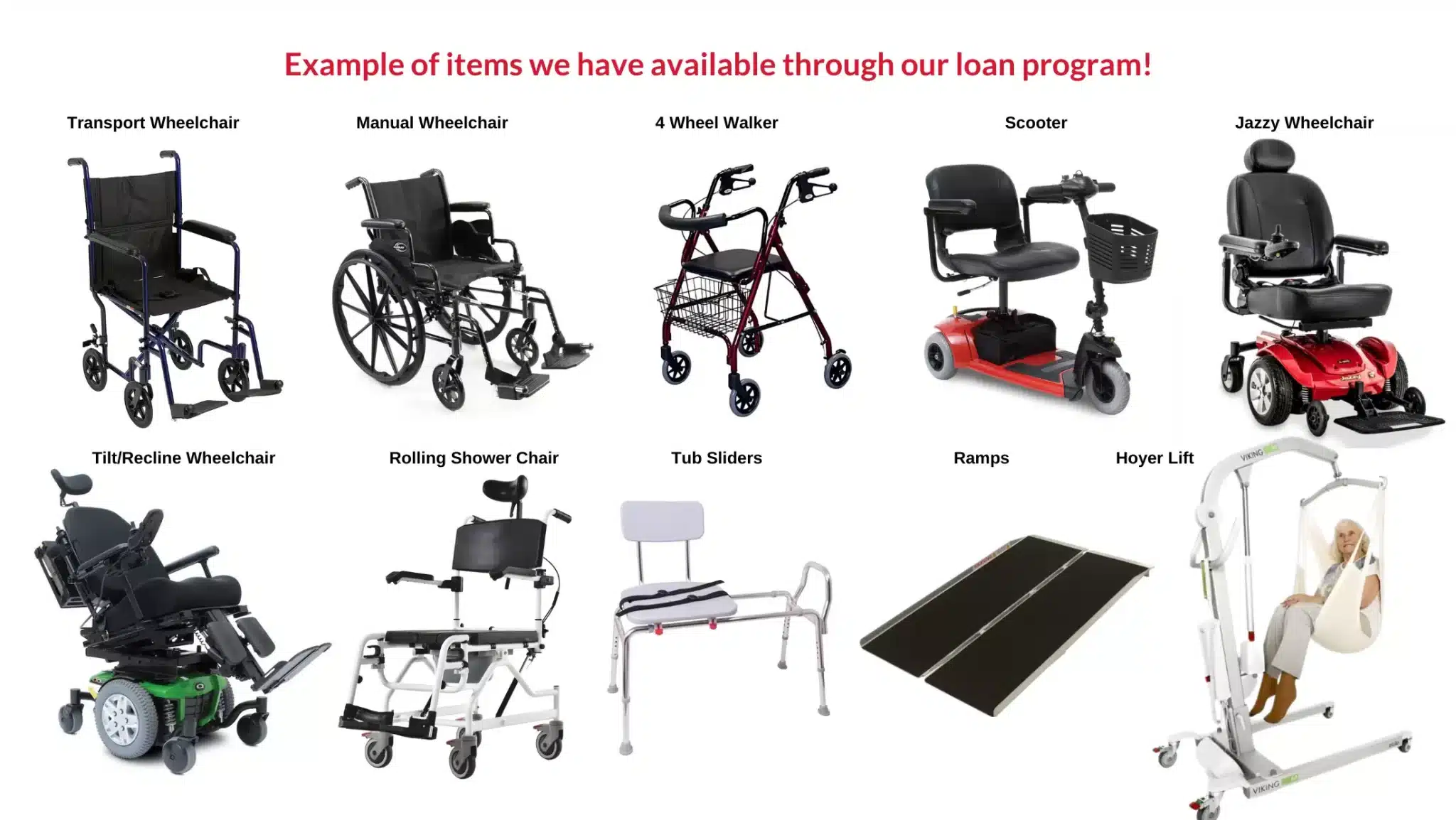 84% of survey respondents reported that items borrowed from our DME Loan program increased their safety and functional independence.
Here at ALS Arizona we understand that living with ALS is expensive and we recognize the significant role that Durable Medical Equipment (DME) plays in maintaining safety and providing the best quality of life.
Our Equipment Loan Program offers equipment to residents & visitors of Arizona who have an ALS diagnosis and who are uninsured, underinsured, who cannot access the benefits of their insurance (while in a nursing home, an assisted living facility, or hospice), or who are waiting for insurance approval.  Please note that loaner equipment is subject to availability.
Unfortunately, we are not able to carry all of the equipment that someone with ALS may need. Please click here to view the additional items that individuals living with ALS may need or find useful.
There are additional resources available to you for acquiring DME including:
Our team is available to help you navigate the insurance system to obtain durable medical equipment and/or to arrange for loaner equipment.